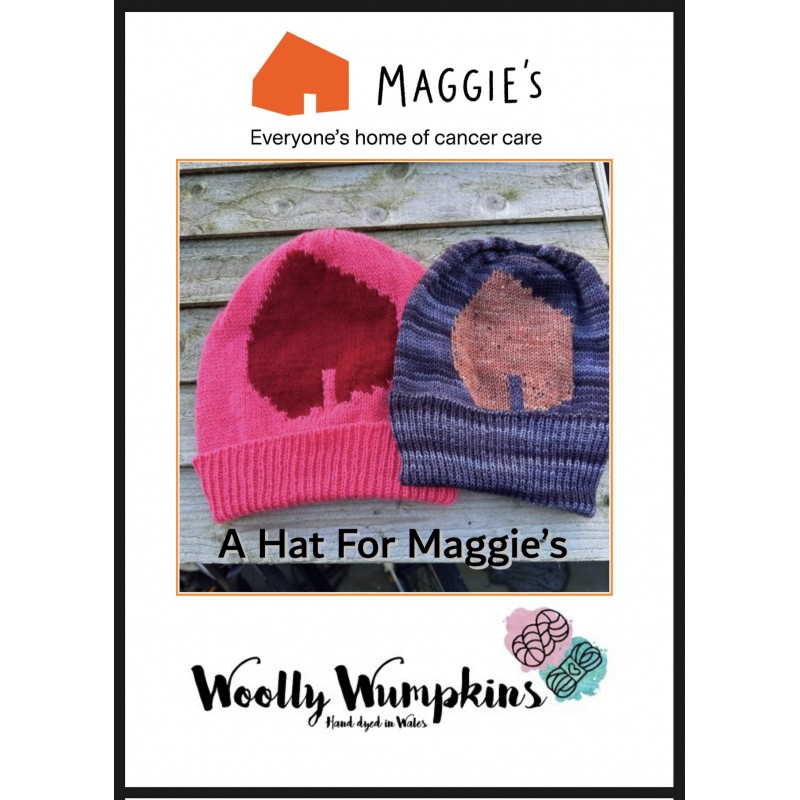  
A Hat For Maggies PDF
Help raise funds for Maggies-Cardiff cancer care centre by purchasing this hat pattern PDF.
SSL Secure Website for Customer Reassurance
Delivery - Orders are shipped via Royal Mail Signed For. This is for the security of your package, not the speed of delivery. Instock orders are usually shipped within 3 working days of payment. I cannot guarantee the speed of the postal service, which sh
Return policy - Returns are accepted within 14 days of purchase. Return postage is at customers cost unless a faulty good, please see Terms and Conditions.
Thank you for joining in with our knit a long for Maggie's – Cardiff.
We welcome all donations of your finished hats. We will either pop them into the Maggie's shop to raise funds so that Maggie's can continue to host the fine range of support in place for those who have a cancer diagnosis, or we will pass them onto clients using Maggie's facilities. We really are very grateful for your help.
Michelle volunteered her services in celebration of Kathleen, her mum, who is fighting the battle so bravely. After a diagnosis of an aggressive Her2 positive breast cancer and many months of a particularly gruelling chemotherapy Kathleen attended the specialist makeup tutorial hosted at Maggie's Cardiff branch. Michelle went along to support her mum, but had to wait in the lovely reception/kitchen area whilst the tutorial was in progress.
She got to see first hand the people walking in from Velindre in shock at their diagnosis. The caring way they were ushered confidentially to the right advisor, and how the crushing weight was eased by the time they left. This happened repeatedly in the two or three hours that she was waiting for her mum.
Michelle got talking to the staff there and asked how they fundraised, Michelle has been an indie dyer and knitting/crochet designer for over 16 years so the idea was born to design a hat specifically for Maggie's with their bright logo and to invite people to help by purchasing the pattern and knitting.
So here we are. Once again, thank you so much for your help.